ProDigital GmbH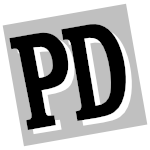 In 1992, Dr Matthias Hohenstein was the founding partner of ProDigital GmbH together with Peter Lutz (www.lutz-tiefbohrungen.de).
After completing his physics studies, Dr Matthias Hohenstein founded ProDigital together with Peter Lutz in 1992. Later on, Peter Lutz left again to take care of his own business. Two dormant partners joined. After many years of learning, especially in business operations, the breakthrough came in 1999 when various groups could be acquired as key clients in the field of large projects.
From 1993 onwards, Mr Nobert Hohenstein provided significant support in sales and helped to acquire, among others, customers in the field of chemicals trading, and later also customers from the automotive sector.
Claudia Hohenstein was the business administration manager of ProDigital GmbH from 1999 onwards. In addition to that, as far as time allowed, also in product coordination.
In 2000, ProDigital GmbH was sold to an internationally operating group in fastening technology, for which Claudia and Dr Matthias Hohenstein worked on various projects in the fields of group financing, web solutions, enterprise resource planning and vehicle diagnostics systems up to 2004.
At the same time as a new orientation of software development in the group, Claudia and Dr Matthias Hohenstein left in 2004 and founded both ProDevelop GmbH and Hohenstein Verwaltungs-GmbH.