Tri Evolution GmbH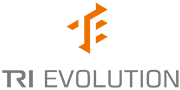 TRI Evolution GmbH was founded together with Michael Russo in 2017.
The field of business of TRI Evolution GmbH is the selling of and provision of advice for implementing innovative, glasses-free 3D solutions in various sectors and fields of application.
Thanks to his many years of working in the field of marketing 3D glass-free screens, Michael Russo has brought along a lot of experience and know-how into the company. Hohenstein Verwaltungs-GmbH thus supports TRI Evolution GmbH mainly in financing and business development. Since 2018, the project sales of TRI Evolution have also been able to access 3D solutions by Fujitsu Electronics Europe GmbH.
In 2020 Tri Evolution was integrated into the 3D Global Group and renamed 3D Global Solutions (www.3dgs.eu).