Secco GmbH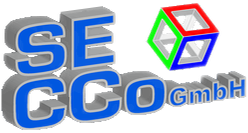 The founder of Secco GmbH, Ullrich Dähnert, occupied himself with the development of glasses-free 3D displays and developed them up to their marketability.
The main focus of Secco GmbH still lies in the designing, development and optimising of glasses-free 3D displays for various different fields of application. These services have been rendered exclusively for 3D Global Group since the end of 2017.
In 2015, Hohenstein Verwaltungs-GmbH invested in Secco GmbH and continued to successively widen this involvement and provides support in the finances and business development. In 2017, patents and know-how were successfully sold to 3D Global Group.